Download the FREE Good News TV app on my iPhone
Follow the brief instructions below to install the FREE Good News TV App and watch our channels anytime, anywhere:

1) From a Home screen, tap App Store 
 
    - If an app isn't available on your Home screen, swipe left to access the App Library.
3) Tap
Search
(at the bottom) then enter
Good News TV
and look for our icon.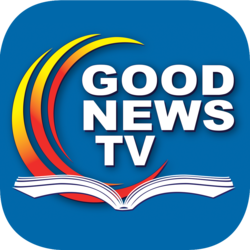 4) Tap the
Good News TV app
icon, then tap
GET
, and then tap
INSTALL
.
     - If you have a compatible iPhone with Face ID enabled, double-tap the Side button and look at the screen to authenticate.
     - If prompted, sign in to the App Store to complete the install.
5) Once installed, you can now watch our channels on your iPhone.


SPECIAL REQUEST: In order to help our Good News TV app gain a good reputation and display first in search results, please give a good review on the Apple Store. Thank you so much for your feedback!