FEATURED BIBLE STUDY PROGRAM on Good News TV
---
Millenium Of Prophecy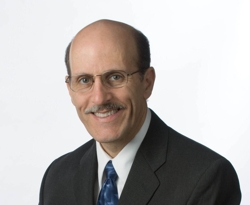 Presented by Pastor Doug Batchelor
24-Bible-lesson set based on KJV of the bible, fully illustrated, and timely, this series will help reach searching hearts. Based on the teaching techniques of Jesus, the Master of Illustrating gems of truth with stories and parables. Each colorful lesson begins with an amazing story from the Bible, which is then used to clearly explain Bible prophecy and reveal scriptural truth. Students complete each lessons' study section by looking up key Scriptures and filling in the missing words.
Christian author, pastor and evangelist, Doug Batchelor has experienced great extremes.  His journey from anti-social, drug-using hermit to soul-winning evangelist has helped shape him into an engaging, popular speaker whom audiences all over the world can identify with and understand clearly even on the most complex Bible topics.  As president of Amazing Facts, he can be seen on national cable networks and heard on more than 125 radio stations across the United States. He is also becoming increasingly popular around the world by those who see him on international satellite and cable stations.
Check our current TV Schedule for air times.