FEATURED BIBLE STUDY PROGRAM on Good News TV
---
Healing Insights from the Gospel of Mark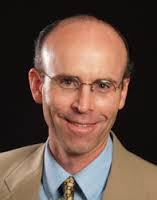 Presented by David DeRose, MD, MPH
David DeRose, MD, MPH, a respected health practitioner who has been helping people address disease processes with natural therapies for other 25 years, shares practical life-changing health insights from the account of the life of Jesus of Nazareth through the book of Mark. DeRose reveals how this short book speaks to people across cultural and spiritual persuarsions, offering them new insights into physical, emotional, spiritual and mental health.
Check our current TV Schedule for air times.
Download this week's lesson below.