New and Improved Image Quality
If you have been a viewer of GNTV in previous months, you no doubt
noticed a more fuzzy image and some regular freezing and jittering on our channel. How frustrating that has been for the GNTV staff to try to solve ever since we went live on air in April, 2009. Well, after a lot of trials, prayer and frustrations, we finally had to cut our ties in one area and step out in faith in another, launching a pretty complex project to finally take care of this!
After 4 months of testing, configuration and negotiations, the fiber-optic cable project is now concluded and we are excited to report that the resulting image now viewed on GNTV competes head-to-head with the major TV networks that also broadcast in Phoenix.
Now, when a potential viewer is 'channel surfing', they won't see the distracting freezes and the softer image on our channel any longer. As shown in the illustration below, they will see the same sharp dependable video image and crisp sound quality they are used to viewing from all of the big networks on their HD televisions.
This project did, however, involve a sizeable investment of $19,000 for high tech equipment and cabling, and a lot of physical "sweat equity". As has happened with this project, we are now stepping out in faith as we turn to you, our faithful supporters, to please help us pay for this project, the results of which we believe will bring 100s of new viewers to take another look at the quality programs we air on GNTV.
Please consider a sacrificial gift to help us improve our effectiveness in reaching more viewers through the results of this project. Whether you feel impressed to make a large contribution to cover most of this project, or you will be stretched in your budget to pay a slight portion, any contribution you are impressed to give is invaluable, as we are confident it will be counted toward new souls in God's kingdom. If you want to make a special contribution to help off-set the costs of dramatically improving the viewing experience of our channel, we encourage you to either contact us at 480-264-1116 to discuss payment arrangements, or send your contribution directly to the AZ Conference office. Please make your or contribution payable to "Good News TV", and mark it for the "Fiber-optic Project". Thank you in advance for your support!
Investing in Your Ministry
People often ask us, "How can I help?" Perhaps you have been wondering how you might be able to help the ministry of GNTV, but then decided that we must have all the help we need, or that you might not have what it takes. Well, that is far from the truth. We want you to view GNTV as "your" ministry, where we all partner together, and you personally feel connected with and responsible for it, as a channel of light to reach our community here in Arizona. Now that we are more established, we have identified numerous areas that GNTV needs your help. Here are the more pressing areas where your help is needed.

Praying ... First and foremost, our ministry needs your prayers. It has been said that "prayer is the key that unlocks heavens storehouse ..." and that "at the sound of prayer, Satan's whole host trembles" while Jesus "sends a reinforcement of those angels that excel in strength to deliver" us. There are many people in our community that need help from heaven in their lives, and they are seeking aimlessly to find truth, comfort, peace and purpose in the world. At the same time, GNTV is seeking to penetrate the living rooms of our community to reach them in ways that we are not otherwise able to do. Your prayers will enable God to work through the Holy Spirit in more powerful ways to reach into the lives of our neighbors, friends, and family with the Gospel of His love through the messages viewed on GNTV. We also have an email prayer chain that we share viewer prayer requests and you can join as well.
Sharing ... The ministry of GNTV can not reach our friends and eighbors if they either don't know it exists or
don't take the time to discover a value in it. We can most effectively reach our community and friends if you share what you know about it and encourage them to tune in and check it out for themselves. You could also invite them to visit your home on a periodic basis to enjoy a favorite program of your own.
You may not feel comfortable giving a Bible study or teaching a cooking class yourself, but you could open your home to invite a few close friends and neighbors to share food and fellowship, as you watch a favorite presentation together on GNTV. In addition to Bible study programs, you could also host a program on healthy cooking or lifestyle, musical performances, exercise or children's programs, as well as timely messages on such things as creation, disease prevention and reversal, or family relationship skills. What a variety to choose from!
There is far greater success in getting someone to respond to an invitation from a friend than a stranger. What about your friends? People are calling to ask us for help getting GNTV, telling us that their neighbor or friend told them about the channel. It works. We have GNTV postcards for you to share in your neighborhood, and we would also be glad to share ideas to help you get started with a small group of your own.
Serving ... GNTV is composed entirely of volunteers, and there is always a need for more people to serve by giving of their talents and time. We need help in a variety of ways, like technical skills for broadcast and production, clerical and administrative help, physical labor and construction, and virtually any trade. Some efforts are required for short periods of time now or in the future as projects, while other tasks are on-going. They are all necessary though, to help maintain and grow this ministry and God's kingdom.
Giving ... We know we are all visitors on this earth, and that we are not taking anything with us beyond this life. God tells us that when we are generous toward his work throughour possessions, we are storing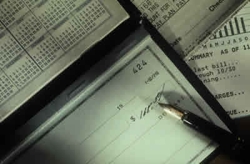 treasures in heaven. GNTV has monthly operating expenses that require gifts from our viewers and supporters to sustain our operation each month. These operating expenses are funded exclusively by regular donations from our faithful supporters. Even as we carefully manage our costs of this growing volunteer operation, our primary expenses are increasing while giving is not keeping pace.
Our goal is for 1,000 of our AZ members to take ownership by regularly investing in this ministry by giving an average of $20/month. Some will decide to give more, while others will be giving sacrificially at a lower amount. Regardless of the monthly contribution, your help is necessary and it will be multiplied. In fact, to encourage you to decide today, there is an anonymous donor offering to match your contribution 1-to-1 for up to $1,000/month! So, your contribution of $5 becomes $10, or $20 becomes $40, or $100 becomes $200. Double your investment by acting today!
GNTV also has several projects that are either in-process or slated for the future as the contributions come in. Regardless of the size or type of your gift, it will be most appreciated. Contributions can take many forms: a gift of valuables or property, a one-time financial gift, a revokable estate trust account, or regular monthly contributions. Everything will help us to accomplish the goals and mission that God has designed for this ministry in order to win souls for heaven. We can share a list of some of the needs that will help us be most effective in this mission.
How ever you decide you would like to help, we encourage you to contact us today at 480-264-1116. We thank you for your continued support and partnership with God in this ministry.