Download the FREE Good News TV app on my Android Phone
Follow the brief instructions below to install your FREE Good News TV App and then watch our channels anytime, anywhere:

1) Click the Google Play Store app
.

2) Type "Good News TV" in the search box at the top, then click the magnifying glass, and look for our Good News TV icon.


3) Select the Good News TV app with our icon, press Install and wait for the app to install.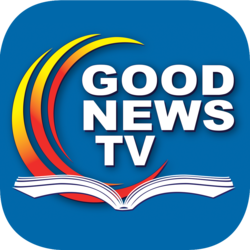 4) Once installed, press Open and the Good News TV app will open. Now you can watch our channels on your phone.

5) To find the GNTV app easily in the future, click the Apps icon, search for the Good News TV app, press and hold the icon, and drag it to your phone's desktop.


SPECIAL REQUEST: In order to help our Good News TV app gain a good reputation and display first in search results, please go back to Play Store, rate our app as 5 stars, add your own remarks about it, and then submit your review. Thank you so much for your feedback!